Utopia was the result of a four-day Mosaic Mural Workshop in Brasília, hosted by Ateliê Véra Oliveira.

Véra wanted to offer her students a fun and enlightening experience of creating a mosaic mural as a team. They exceeded expectations by making this 4 m2 (42 sq. ft.) mural in just four days.

The design is an homage of the two giants who designed Brasília, Lúcio Costa and Oscar Niemeyer. The figures of the mosaic represent the lines of both the Plano Piloto devised by Costa and the architecture of Niemeyer. The mosaic refers to the roots, colours, rhythms and multiculturalism of Brazil.

The mural was made using ceramic tile, mirror, vitreous glass tile, and vidrotil, and was installed on the studio's facade.

We started by scaling the design to the wall. Of the many ways to do this, we chose to let the participants paint the design lines on the wall, using a grid as a loose guide. They loved doing this, and it let them take ownership of the mural and the process from the beginning.

Back in the studio with the patterns, the group dove into the mosaic making process. The goal was to use the andamento (the visual flow and direction of the mosaic) to create rhythm and interest. This could sometimes be challenging, but this team got the gist of it quickly, playing with variations in material, size, shape, and contrast to create a visually captivating and textural surface.

The whole experience was fantastic. Wonderful people, lots of laughter, the lovely sound of Brazilian music, and cold beer in the evenings to deal with the dry and hot weather.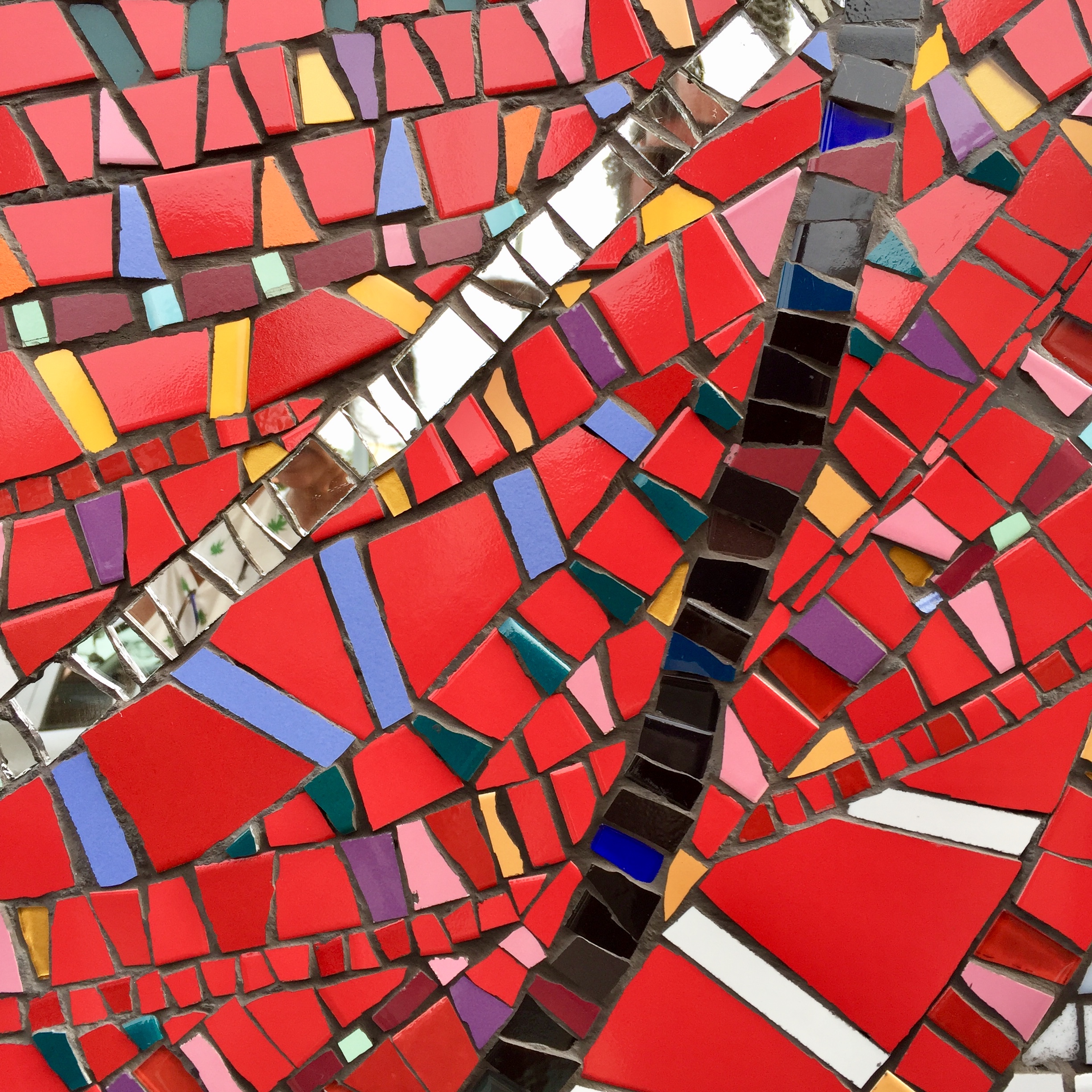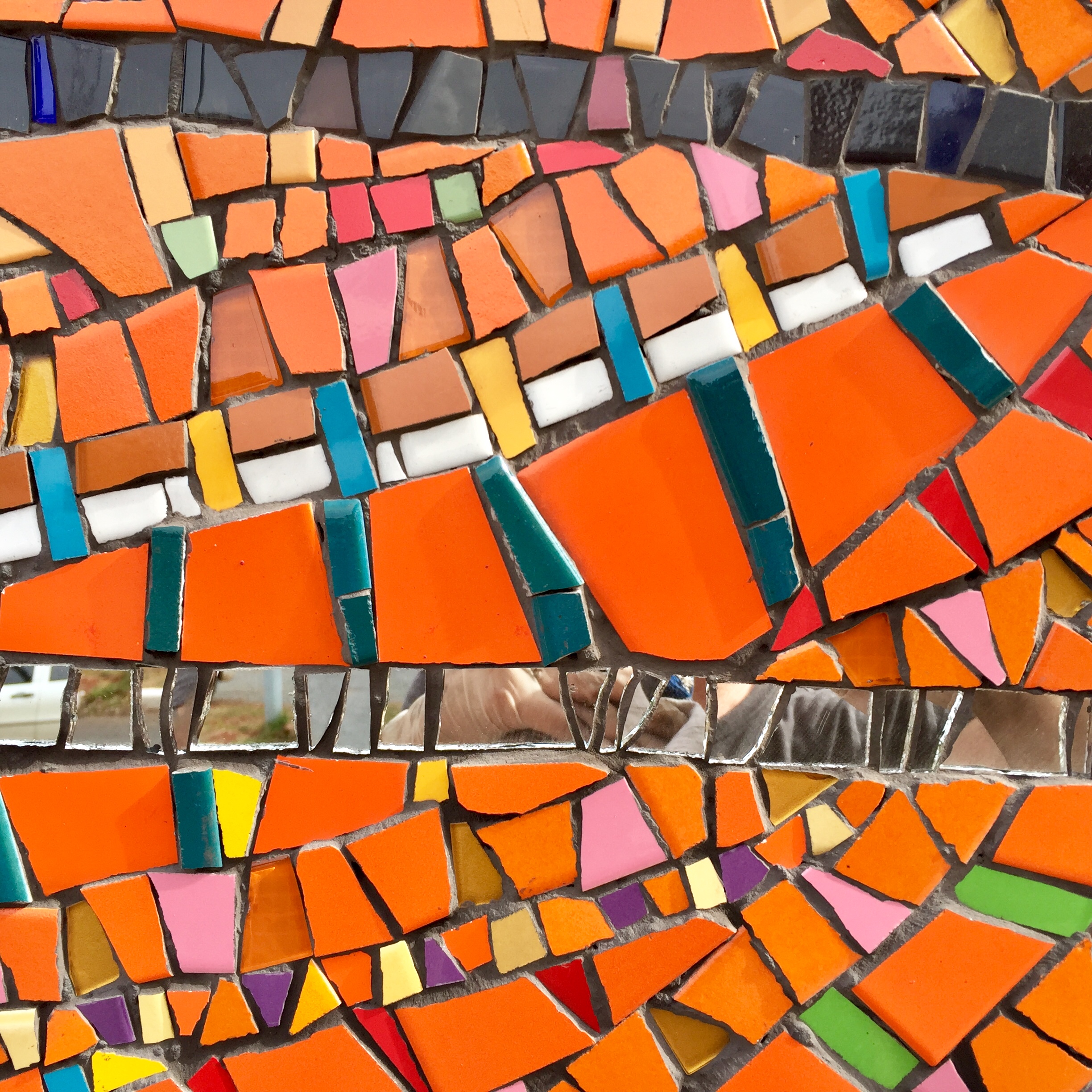 "Christian Pérès Gibaut was able to interpret Juscelino Kubitschek's dream on the Utopia mural: Brasília, the city that was built in 1256 days, with the layout of Lúcio Costa and the projects of Oscar Niemeyer.The Utopia mural also shows the mastery of technique, andamento, and use of color, characteristic of the author's work."



— Véra Oliveira
"Participating in the creation of the mural was my first contact with mosaic, and incredible as it may seem, the commitment and inspiration I got from that first experience are the principles that still guide me today."

— Mirian Araújo Fornari Leonel
"I had a super productive experience, executing a mural with a very interesting technique and with an excellent and very beautiful result! I look forward to the next opportunity!"


— Célia Messias