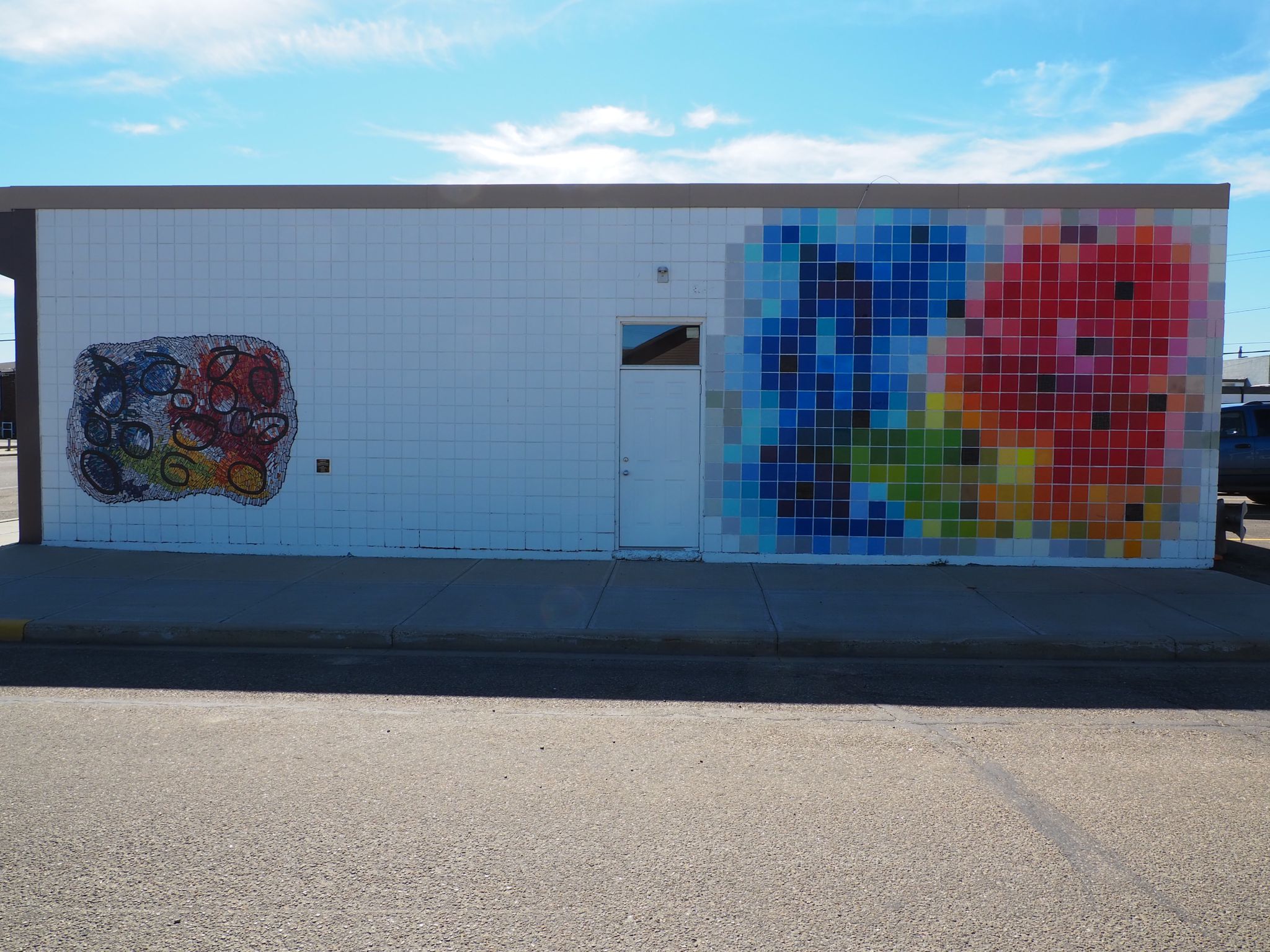 A year after
"A Choreography"
the St. Paul Arts & District Foundation invited us once more to create a new mural on the other side of the wall, also as part of the Alberta Culture Days.
On this occasion, the grid-like texture of the wall gave us the idea to produce a pixel art version of the original design. As a result, the murals show two different interpretations of the same design. Together, they work as a statement of the artist's agency.
Both the design and fabrication were painstaking. Creating the pixelated image on the computer using the available colours in spray paint as a reference took several days. So it did painting each square and highlighting the white lines.

The mosaic squares reference the black lines on the previous mural while adding texture and visual interest to the artwork.