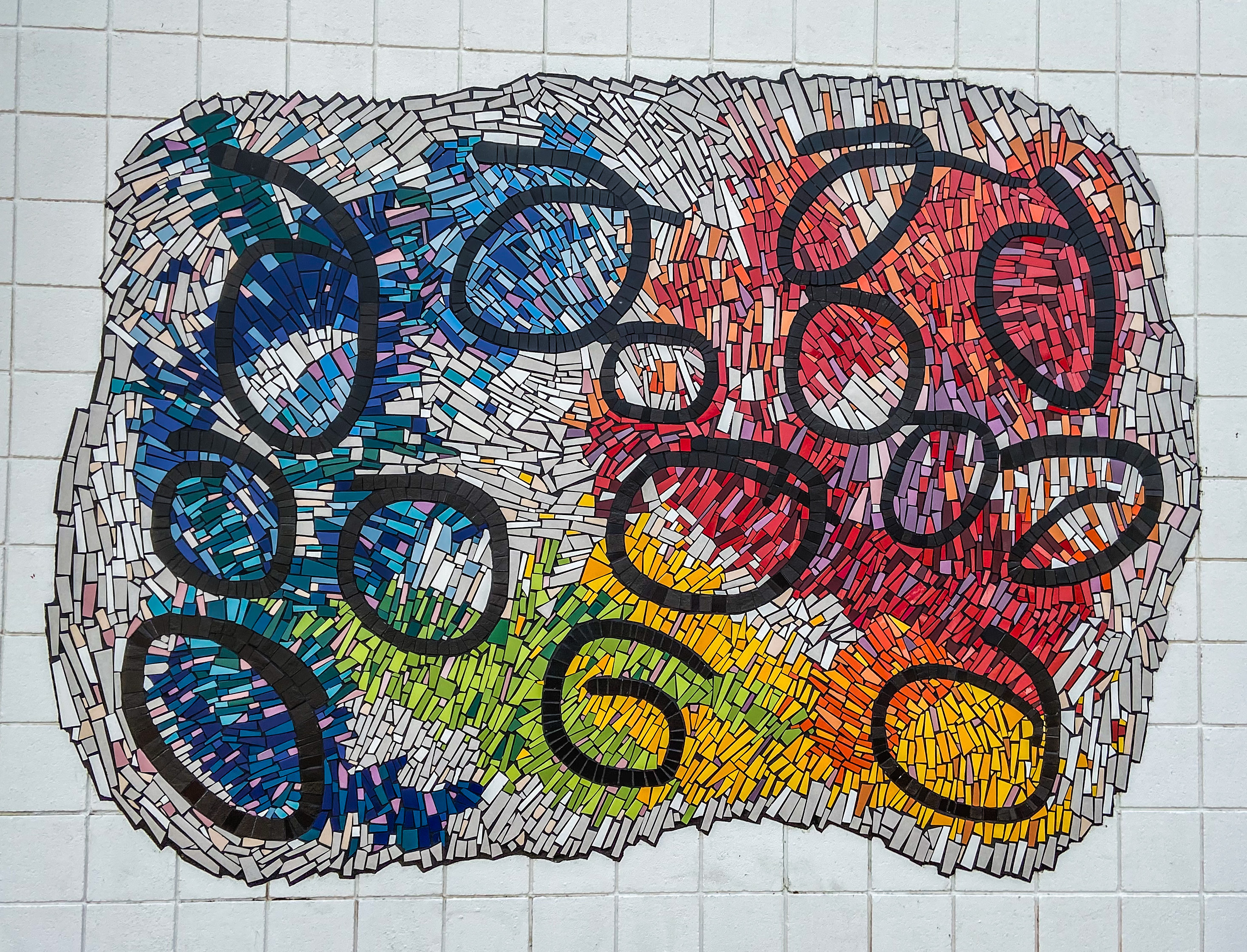 A Choreography was the result of a 5-day Community Mural Experience, hosted by the St. Paul & District Arts Foundation with the support of Culture Days Alberta, the Town of St. Paul, the County of St. Paul, and many local businesses. Filmmaker and mosaic artist Eric Spoeth worked tirelessly to make this project a reality.
We invited the community to create a mural together. Most of the participants did not have any previous experience, though that did not stop them from working hard and leaving their compelling mark on the wall. By the end of the week, they had created a piece of public art, learned a new skill, and made some new friends.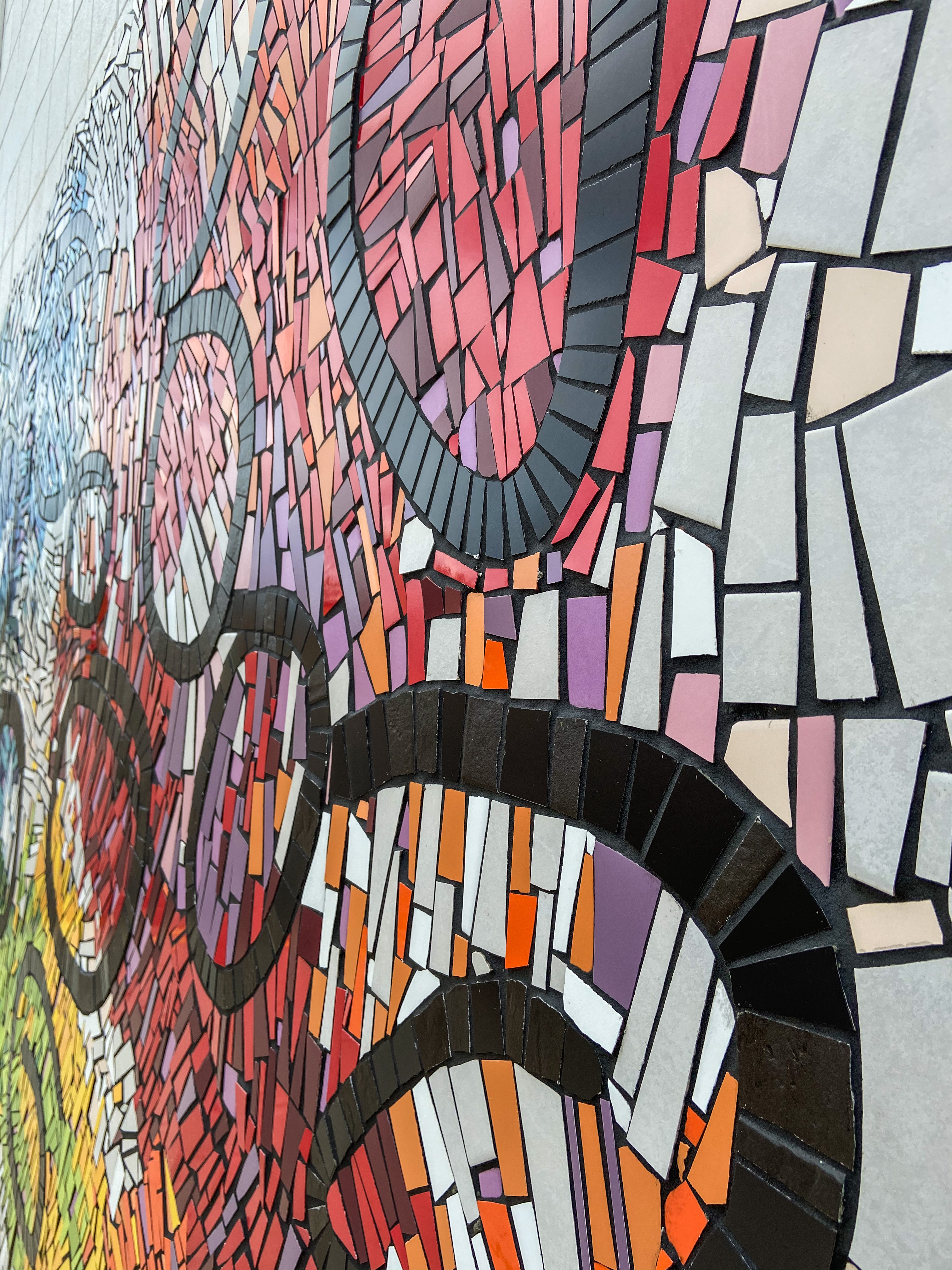 The design, inspired by world-renowned choreographer Ohad Naharin, shows a series of circular figures (dancers? steps of a choreography?) on a colourful background, suggesting movement and energy. If you are not familiar with Naharin's work, you can watch the documentary Mr. Gaga and learn more about his life and the movement language and pedagogy of Gaga that he developed.

"Christian and Erin's ability to mentor a community collaborative mosaic art installation for the community of St. Paul during Alberta Culture Days 2020 was simply a magical process for, not only those directly involved, but extended past to the families and the community. The release of 'A Choreography' to our community from the mentorship and vision of Christian and Erin gave the final mosaic artwork a sense of belonging. All the aspiring or seasoned artists who took part in the journey will likely not forget this given time and place in our lives."


— Ryan Stinn - Chairman of the Board of Directors for the St. Paul and District Arts Foundation
"I had no prior experience with mosaics, but after a couple hours of explanation & demos, I was trying my hand at it. Learning something new can feel daunting, but Chris & Erin made me feel so comfortable experimenting with their mosaic project. It was so rewarding installation day to see what we created as group. Thank you Christian & Erin for being such amazing teachers & leaders in this process. This was an experience I will always cherish".

— Sharon Richardson
"Creating the mural was a fun, intense, amazing project. From start to finish I enjoyed the evolution of the mural making process. Starting with a design concept and an assorted pile of coloured tiles; to working individually on a segment of the mural and then as a group we installed the mural and saw the big picture. I could appreciate each person's contribution. I came to this project with no experience. Chris our instructor/mentor is fantastic. He guided us through the process keeping us focused, motivated all the while having an enjoyable creative adventure."

— Gladys Fleming